Lamborghini
Lamborghinis have been infrequent participants in the Pebble Beach Concours d'Elegance, especially when compared to their M & F (Maserati and Ferrari) brethren. Perhaps it was their bad boy / rebellious reputation? It all changed for 2008 as Lambos were given their own class.
Left: Valentino Balboni, Lamborghini employee for over 40 years and test driver for the majority of their production was on hand as judge for the Lamborghini class. Right: Valentino is interviewed by Edward Herrmann, Master of Ceremonies.
---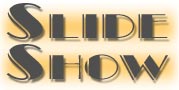 (view)
---
---
A major treat for Lamborghini fans was the return of the Miura Roadster. First built in 1968, it spent the majority of its life as a promotional vehicle for the Lead-Zinc industry in the form of the
ZN-75
. In 2008 a restoration back to the original Bertone Roadster configuration by renowned Miura restoration expert
Gary Bobileff
was undertaken and the result was proudly on display at the 2008 Pebble Beach Concours.
---
Left: Nose emblem on 350 GT. Middle: Miura SV on display was a prototype and sported an interesting headlight surround. Production SVs had the same area painted black. Right: Engine bay of the Miura Roadster was a visual delight.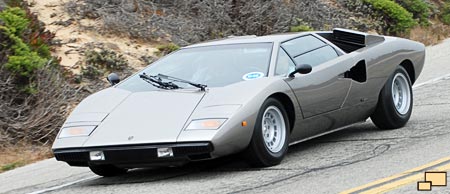 Note: Clicking on an image with this symbol (

) will lead to a larger image.
---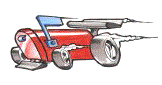 Suggestions?
Comments?
Tell us!!!