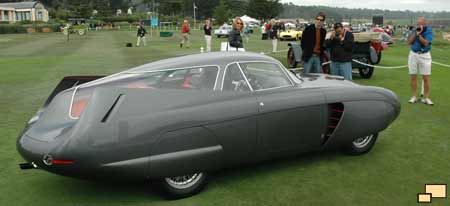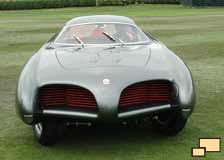 Alfa Romeo, via the Bertone design studio, built a series of three "BAT" cars, all of which were on display in 2005. BAT in this case was short for "Berlinetta Aerodinamica Tecnica" and the goal was to develop cars with superior aerodynamics. A maximum drag coefficient of .19 was the result, an excellent statistic even by modern standards.
The three BAT cars were built in 1953, 1954 and 1955 and were exhibited at the Turin auto shows the years they were built. The designations were BAT 5, BAT 6 and BAT 7. Even by Italian standards the styling is "out there"!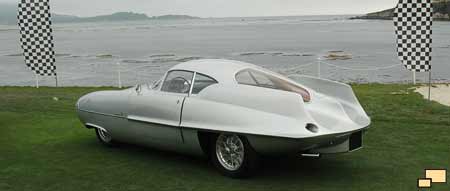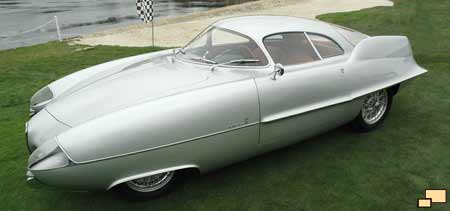 ---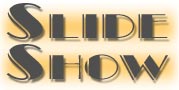 (View)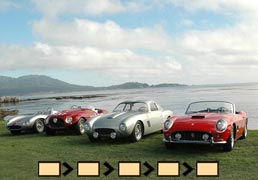 ---
---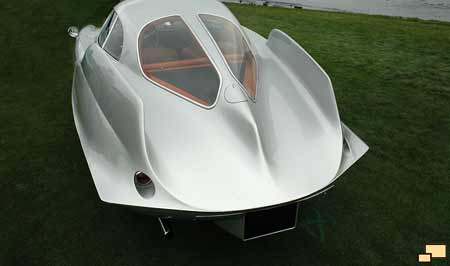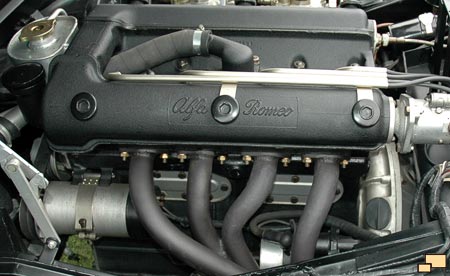 Note: Clicking on an image with this symbol (

) will lead to a larger image.
---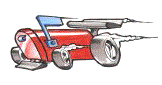 Suggestions?
Comments?
Tell us!!!