Bugatti Part I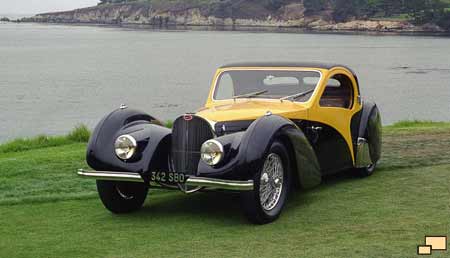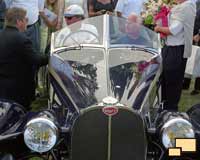 With nine
Best of Show
Pebble Beach wins, (more than any other marque) fans of the Bugatti can claim it to be the leading classic car of all time. Above and below are the Type 57; approximately 710 were built between 1934 and 1940.

---
---
Classic cars often made their mark by way of their grill design and Bugatti contributed toward the art with the famous horseshoe shaped grill. The full grill is on the left and a modified version with the bottom cut off is on the right.
---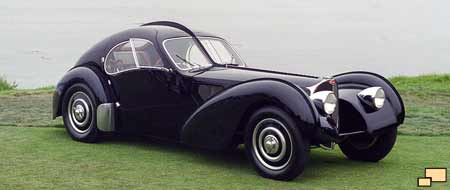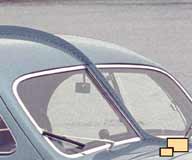 1937 Bugatti Type 57SC Atlantic owned by Ralph Lauren. The distinctive ridge in the middle of the body and fenders is due to the use of a magnesium / aluminum alloy called Electron. Its advantages were that it was strong and lightweight but it also could not be welded so the seams were attached by rivets. See close-up to the right.
Below: 1936 Bugatti Type 57SC Atlantic owned Peter D. Williamson and Best of Show winner in 2003.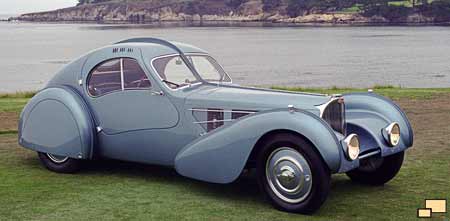 ---
Note: Clicking on an image with this symbol (

) will lead to a larger image.
---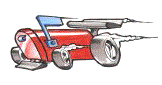 Suggestions?
Comments?
Tell us!!!