---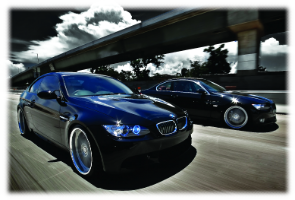 AutoAnything is one of America's largest and fastest growing online retailers of specialized automotive products. Since opening for business in 1979, AutoAnything has provided customers with superior products, like floor mats and custom fit car covers, from reputable brand names at the lowest prices in the industry. AutoAnything believes in keeping prices low while staying true to core values, which makes shopping for new shocks, tonneau bed covers and other auto parts a hassle-free, positive experience. We stand out from other retailers with our honesty, integrity, stress-free returns, worry-free 1-year lower price guarantee, and free shipping on 99% of all products.
From the beginning, AutoAnything has been a family company—first founded by Selwyn Klein to be a manufacturer and retailer of genuine sheep skin seat covers, and then transitioning into an online retailer with the addition of son's David and Trevor Klein. This family team has developed and enhanced the AutoAnything website into the premier spot for finding universal and custom upgrades for cars, trucks, SUVs and vans.





AutoAnything's product collection is vast, ranging from simple additions like car covers and brake parts, to other high-octane accessories like air intakes and performance exhaust systems. The best part is that it's easy to find exactly what you're looking for at AutoAnything. Our left navigation menu has quality products broken out by department and category. So, when you are looking for the perfect hitch to tow your toys to the lake, simply click the "Trailer Hitches" link. Or, if what you really need is a superior wax to preserve your 'Vette's paint job, it's as easy as finding the section labeled "Detailing Supplies" and checking out all the products sure to give you a showroom finish. Plus, when you shop at AutoAnything, you find only the top brands in the industry who have earned their trusted reputation through years of experience with superior products.
As AutoAnything continues to grow, we've begun encouraging brand awareness and "automotive talk" through outlets like Facebook and YouTube that are full of rich content created by the AutoAnything Team, automotive enthusiasts and loyal AutoAnything customers. We plan to continue enhancing our presence in these areas with innovative posts, videos, photos and more.
---